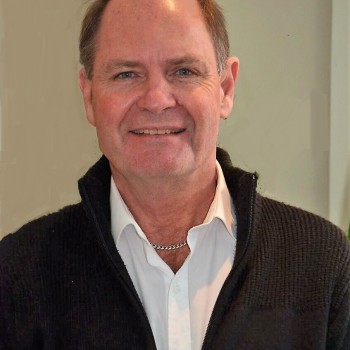 John Leyland
Franchise Owner Operator
Auckland Property runs in the blood with John and after 14 years as a Top Home Loans and Insurance adviser, John holds the reins of Propertyscouts, Auckland's Rental Property Management Company.

Propertyscouts have a business model providing a point of difference that will give property owners confidence as they need to know their Auckland Investment Rental Property is in the right hands - this includes the comfort of guaranteed rent as well as free drug contamination checks for each property.

Being an owner of the business and property in Auckland and foremost a Property Manager, John will ensure that your experience as an Auckland property owner is as stress free as possible.
Ronel Leyland
Accounts Administrator
Ronel's background is in Bookkeeping and Accounts and the Accounts Administrator role at Propertyscouts Auckland City is ideal for her with this background. Ronel processes all the rental income from the Tenants, the expense charges from Trade Creditors and administer 's Mid Month and Month End Owner Statements and Payments.
Melissa Stevenson
Operations Administrator
Melissa comes into PropertyScouts Auckland Ltd, our Rental Property Management business with a wealth of Management, Administrative and Customer Service experience in Banking, Finance, Investments and the Hospitality industry.

The Administrative role in our Property Management business is one where Melissa will work with Owners and Tenants alike. Melissa believes in meeting or exceeding service level expectations and in prompt, clear and respectful communication thus ensuring our Rental Property Management Owners and Tenants are provided with an informed and positive experience.