Welcome to Propertyscouts Dunedin, where our dedicated team of professionals is passionate about hassle-free property management. With extensive local knowledge and expertise, we handle everything from marketing your property to addressing tenant concerns. You can rely on us to handle everything while you focus on your other priorities. Let's work together to achieve your property goals.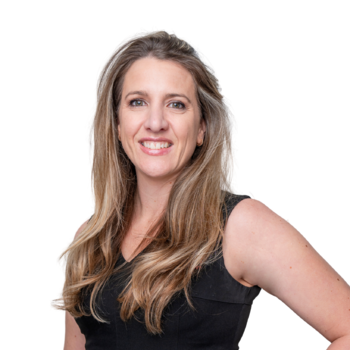 Bex Harris
Business Owner - Level 4 Qualified Property Manager
Rebecca or more commonly known as Bex is one of the owners of Propertyscouts Dunedin. Bex started her journey in 2015 starting up the Invercargill branch of Propertyscouts. As an investor herself she had a passion for the industry and seen a gap in the market to offer a premium Independent Property Management service.

Starting from the ground up the business grew quickly as a trusted name in the region. Her passion for investing gave her the ability to help investors grow their portfolios, and she was able to help them increase ROI and was able to offer knowledge of the area and expected yields to work to.

As an investor herself, she loves property management as it gives her the opportunity to help others grow and have success stories to share. Bex no longer has a portfolio to manage now focusing on the business itself to ensure the standards are kept. However her first hand knowledge of working as a property manager for 5 years and gaining her Level 4 Qualification in Property Management ensures the team has great support and she has the experience to assist with all areas of property management as needed.

Now living in Dunedin Bex is a cemented part of the team and enjoys getting out and meeting potential clients and taking some off the pressures from the property managers. They purchased the Dunedin franchise from Milton when he decided it was time to focus on the NZ Franchise as it became the trusted name in property management throughout New Zealand.
Brad Harris
Business Owner
Brad is the owner of Propertyscouts Dunedin. They purchased the Dunedin franchise from Milton when he decided it was time to focus on the NZ Franchise as it became the trusted name in property management throughout New Zealand.

We are committed to excellence and look forward to expanding their client base and providing the professional level of service that Propertyscouts has been built on, and come to be known for.

As property investors themselves we understand the importance of your investment and offer you the Propertyscouts trade mark Guaranteed Rent and their commitment to provide a personalised service to both tenants and landlords.

Propertyscouts is committed to excellence. "Our aim is to provide a personal, yet professional service to each and every one of our clients - owners and tenants alike".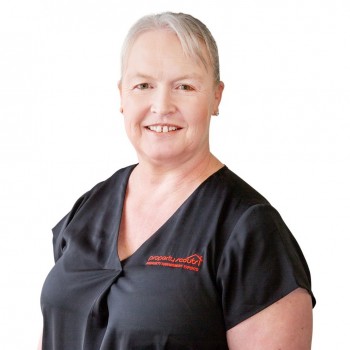 Darlene Johnson (DJ)
Operations Manager
Darlene Johnson (DJ), joined the Propertyscouts team after relocating from Christchurch in 2013 and is enjoying the upright buildings in Dunedin!

Prior to property management DJ owned and operated a cafe in Christchurch. She has a very strong background in customer service and staff training. She has completed the level 4 (senior) property manager qualification.

DJ is the Operations Manager for the Dunedin office. She is totally focussed on ensuring that all of the Propertyscouts staff provide an outstanding service to our tenants and landlords, and that everyone enjoys the process along the way.
Donna Burns
Senior Property Manager
Donna has joined Propertyscouts with several years' experience as a property manager and a landlord.

As a property investor she has experience of dealing with tenants, general maintenance, renovating properties, and ensuring properties are compliant with all current regulations.

Prior to property management Donna has worked in retail management and early childcare education.

She holds the NZ Certificate in Residential Property Management level 4, so has the skill set to meet the needs of tenants and landlords.

Outside of work Donna offers her time to various charity groups and along with her border collie Lucy has a huge passion for dog agility.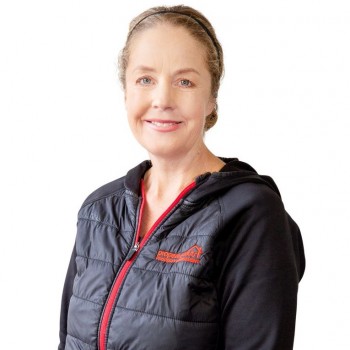 Kelly Kean
Property Manager
Kelly has worked at Propertyscouts Dunedin since 2014 starting working as property manager support. She knows the ins and outs from the admin to doing inspections and filling in for the property managers, so it was a natural progression to move into a Property Management Role.

Outside of work, Kelly is focused on her family and enjoys spending time with them on their lifestyle block, going for walks, and visiting the beach with her husband and two children.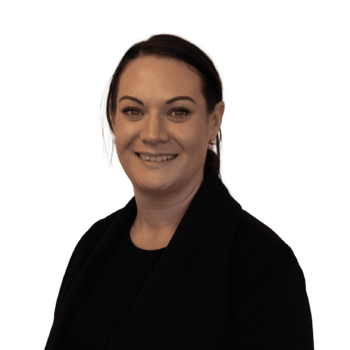 Tania Henderson
Senior Property Manager
With a background in customer service, sales, and property management, I bring a wealth of experience to my current role. Having worked in various customer service roles, I understand the importance of building strong relationships and delivering exceptional customer service.

I have found a passion for the industry as I enjoy the challenge of managing multiple properties and ensuring all are well maintained so all owners' and tenants' needs are met. I love working with people from all walks of life and that no two days are ever the same in this role.

Some of my strengths as a property manager are my attention to detail and the ability to identify issues before they become problems and have them quickly resolved. I am very organised and enjoy prioritising and managing multiple tasks.

Outside of work, I enjoy spending time with my daughters, paddle boarding in the warmer months, exploring the outdoors, and doing a bit of DIY.
Debbe Star
Admin and Property Support
Debbe has worked for decades in administration and accounts payable and receivable. Her eye for detail and love of supporting the team and helping our clients brings a can-do attitude with a smile to boot. Debbe enjoys making a difference in people's lives and goes above and beyond to deliver exceptional service.

In her free time, Debbe likes to relax, head outdoors and go for walks, and entertain her son's dog, Dev. She also enjoys spending time with family, e-biking, and on rainy days she enjoys cooking.
Izzy Proctor
Senior Property Manager
I come from 8 years of property management experience and 17 years in customer service which has given me the tools to excel at multitasking and organization. I have a can-do attitude and enjoy forming relationships with landlords and tenants. I am levelheaded and thrive on problem solving and love working in a busy environment.