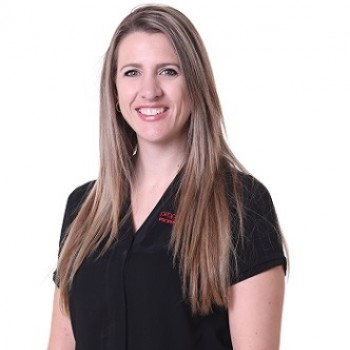 Bex Harris
Business Owner - Level 4 Qualified Property Manager
Rebecca or more commonly known as Bex is one of the owners of Propertyscouts Dunedin. Bex started her journey in 2015 starting up the Invercargill branch of Propertyscouts. As an investor herself she had a passion for the industry and seen a gap in the market to offer a premium Independent Property Management service.

Starting from the ground up the business grew quickly as a trusted name in the region. Her passion for investing gave her the ability to help investors grow their portfolios, and she was able to help them increase ROI and was able to offer knowledge of the area and expected yields to work to.

As an investor herself, she loves property management as it gives her the opportunity to help others grow and have success stories to share. Bex no longer has a portfolio to manage now focusing on the business itself to ensure the standards are kept. However her first hand knowledge of working as a property manager for 5 years and gaining her Level 4 Qualification in Property Management ensures the team has great support and she has the experience to assist with all areas of property management as needed.

Now living in Dunedin Bex is a cemented part of the team and enjoys getting out and meeting potential clients and taking some off the pressures from the property managers. They purchased the Dunedin franchise from Milton when he decided it was time to focus on the NZ Franchise as it became the trusted name in property management throughout New Zealand.
Brad Harris
Business Owner
Brad is the owner of Propertyscouts Dunedin. They purchased the Dunedin franchise from Milton when he decided it was time to focus on the NZ Franchise as it became the trusted name in property management throughout New Zealand.

We are committed to excellence and look forward to expanding their client base and providing the professional level of service that Propertyscouts has been built on, and come to be known for.

As property investors themselves we understand the importance of your investment and offer you the Propertyscouts trade mark Guaranteed Rent and their commitment to provide a personalised service to both tenants and landlords.

Propertyscouts is committed to excellence. "Our aim is to provide a personal, yet professional service to each and every one of our clients - owners and tenants alike".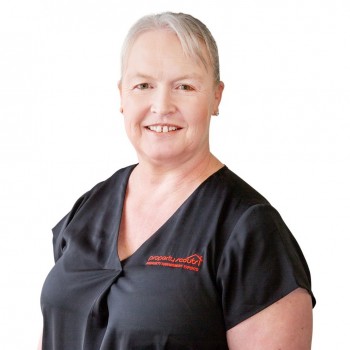 Darlene Johnson (DJ)
Operations Manager
Darlene Johnson (DJ), joined the Propertyscouts team after relocating from Christchurch in 2013 and is enjoying the upright buildings in Dunedin!

Prior to property management DJ owned and operated a cafe in Christchurch. She has a very strong background in customer service and staff training. She has completed the level 4 (senior) property manager qualification.

DJ is the Operations Manager for the Dunedin office. She is totally focussed on ensuring that all of the Propertyscouts staff provide an outstanding service to our tenants and landlords, and that everyone enjoys the process along the way.
Donna Burns
Senior Property Manager
Donna has joined Propertyscouts with several years' experience as a property manager and a landlord.

As a property investor she has experience of dealing with tenants, general maintenance, renovating properties, and ensuring properties are compliant with all current regulations.

Prior to property management Donna has worked in retail management and early childcare education.

She holds the NZ Certificate in Residential Property Management level 4, so has the skill set to meet the needs of tenants and landlords.

Outside of work Donna offers her time to various charity groups and along with her border collie Lucy has a huge passion for dog agility.
Shannon Gibbs
Property Manager
After joining Propertyscouts as a letting agent to help over the busy summertime, we decided we simply could not let Shannon leave. Her enthusiasm and natural skillset for Property Management had owners asking to have Shannon as their property manager, so we made sure we listened and created a permanent position within the team.

Shannon was drawn to property management as a career as she has a strong interest in property and the urge to support people in a positive way.

Her work history is based on customer service roles which is what gives her an edge when dealing with people, as she has a supportive can-do attitude. A loving mother to 3 children has also meant she has fantastic negotiation and problem-solving skills, which helps her deal with the daily ever-changing challenges that the role delivers.

With her unique positive personality, Shannon is an asset to the Propertyscouts family.
Carmel Mines
Accounts Manager
Carmel comes to Dunedin Propertyscouts with years of experience in property management administration, most recently working at one of the other Propertyscouts branches.

Carmel has moved to Dunedin as she enjoys spending time with her husband walking her dog in and around the lovely Dunedin beaches and walks.

She has a keen eye for detail and enjoys making sure all the "ducks are in a row".

She offers great support to the property managers and is a delight to have in the office, always willing to go the extra mile for the team and the clients.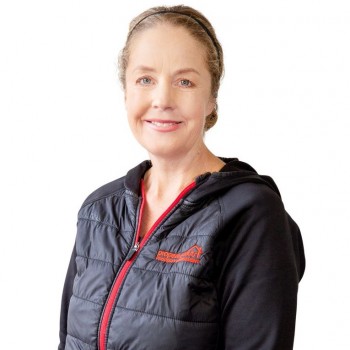 Kelly Kean
Property Manager Support
Kelly is our Office Administrator . She is kept busy with dealing with tenants, landlords and general rental enquiries whilst assisting the Property Manager's at the same time.

Her previous property management and office administration experience ensures the day to day running of the office is carried out efficiently and smoothly.

When she is not working, Kelly loves spending time with her family and enjoys keeping fit and active.