As a Propertyscouts business owner, you'll benefit from the combined knowledge, support, collaboration, and companionship of both the franchisor and our entire nationwide franchise network.
Be part of an exciting and expanding industry
It's believed approximately 40% of NZ rentals are professionally managed (compared to 80% in Australia). This represents a major opportunity for those involved in property management here in NZ! With the significant recent changes to NZ legislation putting more responsibility on landlords, the days of DIY property management are ending. We expect to see an increase in private landlords opting into professional property management.
Our Purpose and Values
At Propertyscouts New Zealand, our purpose is to partner with driven entrepreneurs and enable them to exceed their goals in creating a thriving franchise. We go beyond the call of duty to support our franchisees on their journey to create profitable and successful businesses. It's not just about our growth as a franchisor, we're genuinely invested in the prosperity of our partners and believe in growth together, always.
Authenticity: always, no compromises

Professionalism: always knowledgable and committed to delivering top quality service.

Community: We inspire our franchisees to feel as though they're part of genuine community invested in their growth.
Work for yourself, not by yourself
At Propertyscouts, we are 100% dedicated to providing end-to-end property management services and we've been a market leader in the NZ industry for the last 19 years. During this time, we have polished our processes. As a result, our franchisees benefit from a clear system, comprehensive training, uncapped support, and a clear path to success. We're dedicated to empowering entrepreneurs to exceed their goals - working for themselves but not by themselves!
Excellent track record
Why Franchise with Propertyscouts?
Thanks to our comprehensive processes we have an exceptional track record of successful franchisees. To date, every one of our franchise businesses has been and continues to be successful. None of our competitors can make this claim! We're also members of the Franchise Association of New Zealand and were finalists in the Westpac Franchise Awards in 2017, 2018, 2022, and 2023. With 20 franchise businesses already established across NZ, a great opportunity exists to be part of a strong nationwide franchise network with uncapped growth potential.
Resources
Learn more about franchising
Want to learn more about being a Propertyscouts business owner? Browse our short, informative videos here.
We have two start-up business opportunities to accommodate different entrepreneurial needs.
Our Classic business gives you the chance to build your property management business from scratch, whereas our Quick Start business involves the purchase of an existing portfolio - providing you with an income from day one.
Quick Start businesses are only available where an existing portfolio is available for purchase.
Hear from our franchisees
Our Success Stories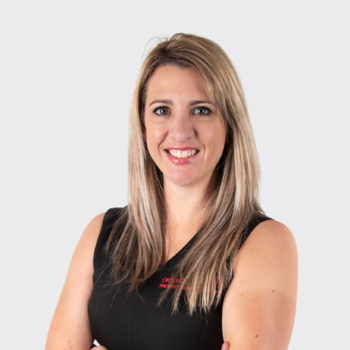 We have found Propertyscouts to be very professional in their processes. It was obvious that a lot of effort had been put in to ensure we are part of a successful franchise. This certainly made us feel ready and excited to come home after the training, with a sense of confidence and direction. Milton and the team are very personable and were very forthcoming in their areas of expertise. They were so accommodating and at any opportunity were happy to go the extra mile. We certainly left believing we were part of a great team and look forward to bringing the professionalism of Propertyscouts to Dunedin.
Rebecca Harris
Propertyscouts Dunedin
Milton made the whole process of purchasing a Propertyscouts Franchise straightforward and enjoyable. We were never rushed and were left to make our own decisions in our own time, any questions we had were easily answered. It is now a pleasure to be working alongside Milton and his team since purchasing the Wellington Franchise.
Dante Christensen
Propertyscouts Wellington
Owning a business can be a lonely walk. I face challenges better knowing Ryan and Milton have my back 24/7. The whole franchise celebrates my successes with me. But most importantly, the procedures and processes are what make it work. The bottom line is always the question: "would you join Propertyscouts NZ again?" and my answer remains a resounding YES!
Didi Skinner
Propertyscouts Whangarei
Want to join the team?
Current Franchise Opportunities
Keen to be your own boss? Check out some of our current franchise opportunities! If you can't find what you're looking for, get in touch with our friendly team and let us know what you're looking for.