Your investment, our guaranteed commitment. At Propertyscouts, our mission is to consistently add value for property owners, and provide tenants with a great renting experience.
At Propertyscouts, we're so confident in our property management services that we're one of the few property management companies in New Zealand to offer landlords guaranteed rent. 
Our nationwide network of property managers is solely focused on property management. We'll look after your investment property as if it were our own. Our job is to ensure your property is rented quickly to the right tenants, at the right price - all whilst saving you as much time, money and hassle as possible.
We charge for our property management expertise and the services we provide, but we do not charge any fees or added costs for arranging maintenance on your behalf.
Managing a rental property effectively takes time and effort. We know it's tough out there for landlords, especially these days with seemingly constant changes to landlord legislation. For peace of mind, it's now more important than ever to have an experienced company with a proven track record looking after your property. We'll also take care of the legal complexities associated with managing tenants and owning a rental property.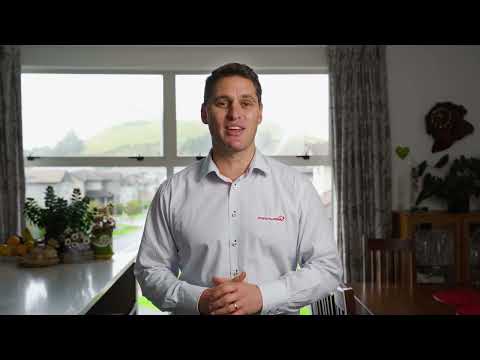 Ready to connect?
There are no upfront costs to being a Propertyscouts property owner. Until we have tenants paying rent on your property, we don't take a cent. Whether you're looking to switch from another property manager or you're currently managing your own property, we can help.
Find your local branch
Everything you need
Our all-in-one property management offering
At Propertyscouts we offer a full range of personal but professional property management services. Here are just a few of the benefits of partnering with us to manage your property.
Expert service

Expert property management service including (but not limited to), leasing, tenant vetting, property inspections, and managing maintenance and repairs.

Guaranteed Rent

We're one of the few New Zealand property management companies to offer guaranteed rent to property owners.

Free rental appraisals

We offer a free (no obligation) rental appraisal service which includes a detailed analysis of comparable rentals in your area.

Contactable 24/7, 365 days

Property management isn't a 9-5 job. Broken pipes can't wait until morning. We're contactable 24/7, 365 days of the year.

Legal expertise

Propertyscouts property managers are trained professionals with extensive knowledge on New Zealand legislation such as the Residential Tenancies Act 1986.

Dedicated staff

With dedicated full-time administration and finance staff, our property managers are less burnt-out and have more time to care for your property.

No additional maintenance fees

Organising maintenance and repairs is part of a property manager's job. We DO NOT charge additional fees for doing so.
Learn more
Why choose Propertyscouts?
Our approach is personal yet professional and each of our locally owned and operated offices operates under a comprehensive, best-practice framework. Many of us are members of the Residential Property Managers Association of New Zealand (RPMA®) and we undergo regular training to ensure that we're on top of the ever-changing legal landscape. Ultimately, we're committed to supporting you. We keep everyone's best interests at heart and we're fuelled by your success.
Download our landlord information pack
We've got your back
Our Rent Guarantee
We're so confident in our systems and process that we are one of the few property management companies in New Zealand to offer owners Guaranteed Rent.
Guaranteed rent ensures you receive your income as expected even if we've yet to receive it - meaning your cashflow isn't impacted while we deal with any issues in the background.
With Properyscouts, you get a dedicated property management company that goes the extra mile; since our guarantee is backed by our own pocket! We work hard to pick the right tenant for your rental property and effectively manage the ongoing relationship to minimise the risk of issues such as unpaid rent.
Learn more about Propertyscouts Guaranteed Rent
There are a few good reasons to consider hiring a property manager. Owning a rental property is challenging. You need to find good tenants, deal with maintenance issues, carry out inspections, know and comply with the Residential Tenancies Act, and chase unpaid rent (all while trying to do your day job). As property managers, we're experts on New Zealand property management law, and having us manage your property saves you time, stress, and the risk of being penalised for something you may not have realised was unlawful.

Furthermore, if you are a self-managing landlord are you are going to be out of the country for more than 21 days you are legally required to assign someone to manage your property in your absence (it doesn't have to be a professional property manager but we highly recommend you consider putting your property in competent hands while you are away).

There are several options available. First, we need to understand your situation so we can recommend a package that is best suited to your needs.

In all instances, our fees are reflective of the quality of our services and we will be completely transparent about our fee structure before we take you on as a client.

We are 100% dedicated to providing exceptional service, including finding reliable tenants in a timely fashion. We don't charge a cent until we have a tenant paying rent. Unlike many other property management companies, we don't charge any fees for arranging maintenance and repairs.

For more information, get in touch!

Over the years, we've honed our processes to make sure we get the right tenants in the right properties. All Propertyscouts property managers follow our proven step-by-step process to ensure you end up with excellent tenants. You can find more information on this process in our Landlord Information Pack.

Demand for rental properties across the country is currently very strong. Most of us at Propertyscouts are property investors just like you, so we know what it's like to have a property vacant. Rest assured, if your property is vacant we'll do all we can to get it rented as soon as possible.

The simple answer is nothing - Propertyscouts will continue to pay you disbursements regardless of whether a tenant has paid their rent (for up to 4 weeks). We'll work with the tenants in the background to ensure that it won't be an ongoing issue. If it is likely to become a bigger problem, we'll let you know.
These guys are fantastic and provide such a lovely, trouble-free and very responsive service that I would highly recommend them to manage any properties you have. I used to manage my own properties, and since giving these guys a go, I have never looked back. I do truly believe that they are doing a better job of looking after my investment than I was doing myself, and more than make up for any additional costs by the excellent service and overall management of the entire investment.
- Dennis C.
(A happy landlord)
Resources
Landlord Newsletters
We release a new Landlord Newsletter every month. Our newsletters feature rental market commentary and insights summarised from various sources, including our own opinion. Check out the latest editions here!
Rental Appraisals
How to get a Free Rental Appraisal
We offer a free (no obligation) rental appraisal service which includes a detailed analysis of comparable rentals in your area. Unique property characteristics and various other factors will also be considered.
1. Get in touch
Get in touch with your local Propertyscouts office. A property manager will be in touch ASAP by email or phone.
2. Free Appraisal
We'll conduct research and produce a detailed analysis of comparable rentals in your area to determine an appropriate rental price.
3. Next steps
When the appraisal is complete, we'll present it to you verbally or in a written report suitable for bank lending purposes.
What's up?
Latest Owner News
Looking for the latest news, property management insights, or property investment tips and tricks? Browse some of the latest content from Propertyscouts New Zealand!