Welcome to Propertyscouts Manukau, where our dedicated team of professionals is passionate about hassle-free property management. With extensive local knowledge and expertise, we handle everything from marketing your property to addressing tenant concerns. You can rely on us to handle everything while you focus on your other priorities. Let's work together to achieve your property goals.
Award Winning Team
Propertyscouts Supreme Franchise Award 2023
We're thrilled to announce our latest achievement: The 2023 Supreme Franchise Award, presented at the prestigious annual Propertyscouts conference in October. This marks our second consecutive win, following last year's Team Work award.
This recognition is a testament to the dedication and hard work of our incredible team. It inspires us to continue delivering exceptional service and exceeding your expectations.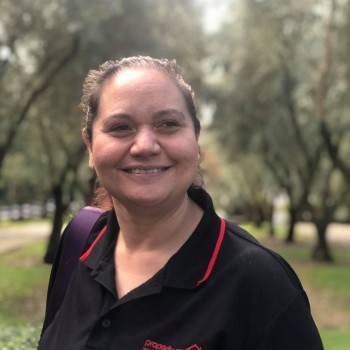 Ani Armstrong - RPMA NZ Property Manager of the Year 2023
Business Owner / General Manager
Kia ora! Ko Ani Armstrong taku ingoa (my name is Ani Armstrong) I am a multi-property investor with over 15 years in Customer Service, I know and understand the importance having "peace of mind" which is why we purchased this franchise as it resonates with our beliefs and values.

I've lived in Manurewa for over 30 years and am now taking our kids to the primary school that I used to attend. As a local, I am proud to be part of this strong, supportive community and my goal is to minimise South Auckland's negative reputation by showcasing the beautiful area as well as all that reside here.

After 5 years managing properties for myself and loved ones, I decided that it was time to create my own path and I joined Propertyscouts and started the Manukau Franchise. Our brand is unique by offering Guaranteed Rent and no mark ups for Property Maintenance. We pride ourselves on looking after investment properties for South Auckland so feel free to call me today and let's talk about how I can provide you with "Peace of Mind".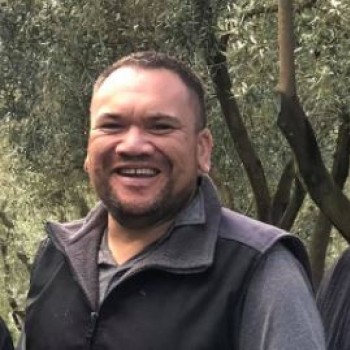 John Armstrong
Business Owner / Accounts
Hi there, The name's John and I have been in the Construction Industry for ten years and the Hospitality industry for seven years before that.

I'm not one to go on about myself but I believe that our values align with Propertyscouts which is why we purchased the South Auckland area.

At the end of the day, all businesses want to be successful and I think we have a great combination of skills that can get the job done right.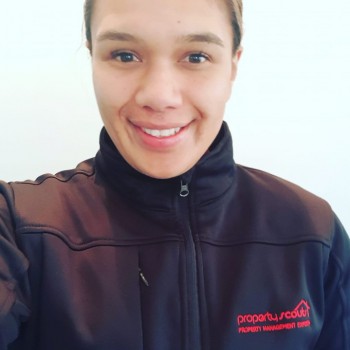 Holly Hiko
Business Owner / Business Development Manager
"I've been residing in Mangere Bridge now for over 20 years and South Auckland going 30 years. I am very biased to say that I love my Mangere Bridge and believe it's the best suburb in Auckland....yes I said it.. not sorry!

I have recently joined my family in a property management business based in Manukau - Propertyscouts Manukau (proud to say I am their first employee!).

We look after Tenants and Landlords across all of South & East Auckland including Franklin. I wanted to reach out and say if you are looking for advice as a landlord around what we can do for you or if you are a tenant after a long term home, feel free to touch base."
Crystal Simpson
Executive Manager
Like any productive and high-fuctioning team, there is always a super hi-tech "wizard" behind the curtain so to speak. Our super ninja is Crystal Simpson and she has an arsenal of experience and knowledge of Xero, Accounts (both payable and receivable) as well as credit collections. Come into the office and say "Hi"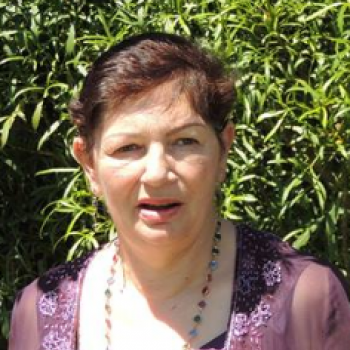 Julie Tuapawa
Rotorua Property Manager
Julie Tuapawa is a wealth of knowledge when it comes to Customer Service and Administration with her decades of experience in various roles and industries. Julie decided that she would help out by sharing her expertise part-time and we are extremely grateful. Julie always gets the job done with a smile.
Natasha Lafaele
Client Support Specialist
Natasha has managed in the retail and beauty industry for 10 years. Recently returning to the workforce from being a full time mum, she's eager to learn about Residential Property Management with a goal to get out on the road with her own portfolio.

Natasha currently supports our Property Managers with managing their portfolios and interacting with our landlords, tenants and suppliers.

When she's not in the office, she likes going to the gym and spending time with friends and family.

We look forward to see Natasha grow her at Propertyscouts Manukau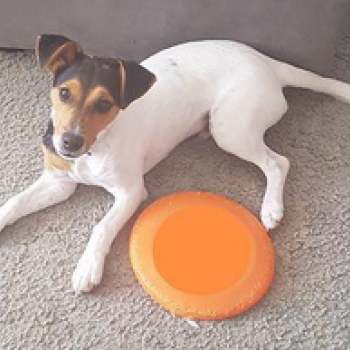 Woof woof - when my owners decided to get into property management, I thought it was only fair to take up the important role of mascot - seeing that this adventure will be their bones and kibble... at the very least, this means I will be able to meet new people and go for rides around Manukau.

I was lucky enough to be adopted from the SPCA and I know how important it is to be in a warm, safe home. Thanks to me, we support our local rescues by giving $10 per house we manage every year. In December 2021, we donated $1,300.00 across 5 rescues which should buy alot of bones for my friends.