Welcome to Propertyscouts Urban, where our dedicated team of professionals is passionate about hassle-free property management. With extensive local knowledge and expertise, we handle everything from marketing your property to addressing tenant concerns. You can rely on us to handle everything while you focus on your other priorities. Let's work together to achieve your property goals.
Jonathan Burke
Business Owner
A born and bred Kiwi, Jonathan has lived in the Auckland area nearly all his life. Auckland is his family's hometown.

With over 30 years of management experience within the corporate manufacturing sector, Jonathan's background as Logistics and Facilities Manager, along with a period as a Commercial Property Manager with a portfolio value of over $75 Million, has equipped him with valuable skills.

As a fellow property investor and an accredited member of the Residential Property Managers Association of NZ, Jonathan knows that exceptional communication skills are the key to successful business relationships and asset management.

Propertyscouts is a good fit for Jonathan's skill set and core values of integrity and professionalism along with a passion for community.
Claudia Harris
Property Manager
An Aucklander through and through, Claudia has lived exclusively in East Auckland, now with her husband and young family.

Claudia enjoys meeting new people and is very enthusiastic about finding the right home for the right tenant. Claudia's focus is on the daily challenge of ensuring her clients' properties are being looked after while engaging with the tenants to make sure they enjoy their rental home.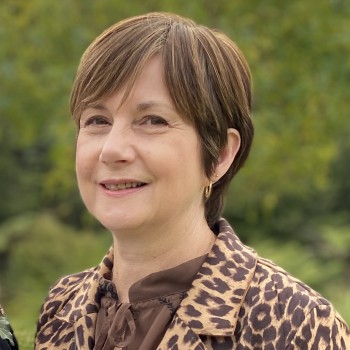 Phillippa Gedye
Administration
Phillippa comes from the Corporate Banking sector, with roles in Consultancy, Quality Assessment and Executive Support. The experience she has acquired through her various positions enables her to adapt herself quickly to work in a property management company. Phillippa has been serving the company in support of property managers and always commits to deliver a top-quality service to owners, tenants and trades people.

The Administrative role in our Property Management business is one where Phillippa works with Owners and Tenants alike. Phillippa believes in meeting or exceeding service level expectations and in prompt, clear and respectful communication. This ensures our Rental Property Management Owners and Tenants are provided with an informed and positive experience.