Welcome to Propertyscouts Whangarei, where our dedicated team of professionals is passionate about hassle-free property management. With extensive local knowledge and expertise, we handle everything from marketing your property to addressing tenant concerns. You can rely on us to handle everything while you focus on your other priorities. Let's work together to achieve your property goals.
Didi Skinner
Business Owner
Didi is the proud owner of Propertyscouts Whangarei. She has a background in conservation and project management and for 10 years managed a local trust in Whangarei.


"My husband, Pete, and I was looking at the management of our own property, trying to calculate the risk of rental income vs mortgage payments and meeting the healthy homes standards. Then a friend commented that it is always wiser leaving property management to a professional. I asked around and heard Propertyscouts guarantees the rent. The Propertyscouts systems impressed me so much, I bought my own franchise! Now I love sharing this amazing system with my fellow investors in Whangarei."

In their spare time, Didi and her husband Pete enjoy ocean swimming, fishing and exploring the winterless North.
Karen Kelly
Operations Manager / Team Leader
We're excited to introduce Karen, our new Operations Manager and second-in-charge at Propertyscouts. With a career spanning nearly three decades, Karen started in property management in Whangarei in 1994. She brings a unique perspective to our team, having also owned and managed a 19-unit motel in Whangarei for 2.5 years, gaining valuable insights into the hospitality industry.

In addition to her professional accomplishments, Karen is an investor in her own right, having entered the real estate market in 2004. Her keen eye for opportunities and extensive knowledge in the field of real estate investments make her a valuable asset to our team.

Beyond her professional life, she enjoys rural living, tending to her vegetable garden, and cherishing her family and beloved dog.

Rest assured, Karen's approach and extensive experience make her an excellent addition to our team.
Liz Goodall
Property Manager
Liz Goodall joined Propertyscouts in early 2023 as a property manager. Liz brings with her over 15 years of corporate experience in project management and customer service, which makes her a great asset to our team.

Liz is a family-oriented person who loves animals and enjoys travelling, reading, music, rally racing, and spending time at the beach. She is a natural problem solver who likes to use facts and analyze all angles to find the best solution that moves us forward.

With Liz on board, we are confident that our properties will be well-managed, and that our clients will receive exceptional customer service. We are thrilled to have Liz join our team and look forward to the contributions she will make to our organization.
Angela McFarlane
PA to Didi and Quality Control
Angela moved to New Zealand in 2018 where she started her career in property management, she worked for a large corporate firm for three years, before going on maternity leave.

Ange supports Didi when she is out of office (which is a lot of the time!) and her experience in property management and great management skills has led to her naturally becoming the company's measure for good quality service to both our owners and tenants alike.

In her spare time, she enjoys spending time with her family, going to the beach or going on road trips.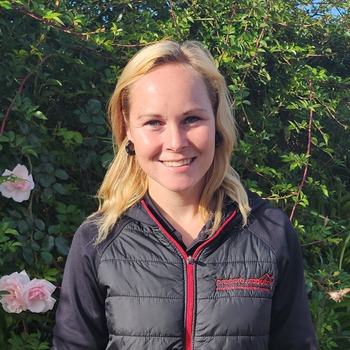 Chantel de Beer
Property Manager
Chantel brings a positive attitude and strong work ethic to the team. She works mostly with our social housing tenancies and Dargaville tenancies.

Chantel is married to Matys, and they have two children, MJ (12) and Chantel (9). As a family, they enjoy spending time together outdoors, fishing, and exploring nature. Their strong bond as a family is evident, and we appreciate the beautiful Christian values that Chantel brings to our workplace.
Michelle Brymer - Propertyscouts NZ Administrator of the Year 2023
Administrator
Michelle started with the Propertyscouts team to provide inspections support but her work ethic saw her rapid rise through the ranks to accounts manager. Michelle's wide range of workplace experience is perfect for this role as she has worked for 2 large corporate companies in Admin, Customer Service, Procurement, and Training and she has also Co-owned a plumbing business with her husband Gavin for over 3 years.

Michelle describes her family, husband, Gavin, 2 sons; Dillon (21) and Josh (18), and her pets, as the centre of her world, she is an avid fisherwoman and comfortable both in and out of the office environment.
Linda Eyles
Assistant Property Manager
Linda joined the team to support Liz in specifically the Bream Bay area. Linda brings with her a wealth of experience, having worked in various professional environments in Property Management in Auckland and Whangarei. Her background in these fields makes her a valuable asset to our team.

Apart from her professional expertise, Linda has a diverse range of hobbies and interests. She is an avid golfer and is proudly associated with the Waipu Golf Club. When she's not in the golf course, you might find her enjoying a lovely Zumba class, acting as a celebrant or spending time with her family. She is the proud grandmother of an adorable grandson who brings immense joy in her life.

With her roots in the community of Bream Bay and dedication to providing exceptional support, Linda is well-equipped to contribute to our team's success.
Pieter Skinner
Maintenance Manager
Pieter is a qualified electrician with over 25 years of experience in mostly large industries. When Refining NZ closed recently he chose to join the team at Propertyscouts as a Maintenance manager (although it was a tough choice, he almost chose fishing!) .

Together with Didi, Pieter has worked with Opus Partners Accelerate over the last years to use cashflow hack and BRRR strategies to improve investment properties to become cash flow positive, so he knows all about the battle of keeping the costs down while the property is ship-shape! Pete's strength is quality work and he brings valuable maintenance experience to our team.
Andy Bowater
Property Manager
Andy is a proud Englishman who recently relocated from the UK to Whangarei, making Northland their new home. With a background in the banking industry, Andy has found a passion in property management. His philosophy is rooted in hard work, helpfulness, and respect for others.

On a personal note, Andy enjoys keeping fit, exploring the Kiwi outdoor culture, and embracing travel. His commitment and expertise make him a valuable asset to the Propertyscouts Whangarei team.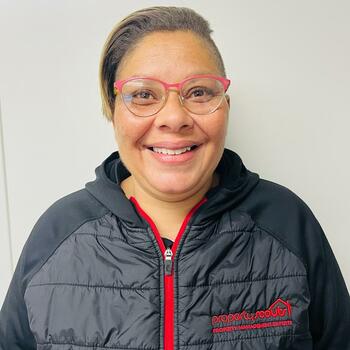 Berenice Riley
Property Manager
Berenice is a highly experienced and dedicated professional with a successful seven-year tenure running a profitable company. With over 20 years of expertise in the plumbing and electrical industry, both commercial and residential, she brings a hands-on approach and a wealth of knowledge to our team. Berenice's commitment to personal growth is evident through her completion of business management courses. She is disciplined, trustworthy, and known for going the extra mile in all her endeavors. A people's person at heart, Berenice takes pride in providing exceptional service and support to clients. Outside of work, she enjoys family time, beach walks, hiking, and embracing nature's beauty and everything God has to offer. Berenice is a valuable asset to our team, ensuring top-notch service and results for our clients.