Welcome to Propertyscouts New Plymouth, where our dedicated team of professionals is passionate about hassle-free property management. With extensive local knowledge and expertise, we handle everything from marketing your property to addressing tenant concerns. You can rely on us to handle everything while you focus on your other priorities. Let's work together to achieve your property goals.
Stuart brings experience from his previous work with a civil engineering company in Canada and more recently, working for the New Zealand Police, where he spent a couple of years as a Constable under the Public Safety Team in Lower Hutt. Such work has provided a foundation of interpersonal skills, the ability to adapt and communicate with people from all walks of life.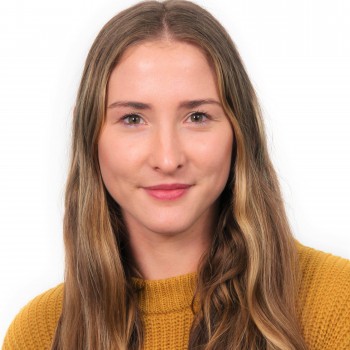 Courtney Belgrave - RPMA Taranaki Property Manager of the Year 2023
Director
Courtney comes from a banking background where she worked as a customer banking consultant, providing lending and insurance assistance. She's gained beneficial admin and finance skills along the way and knows how to look after customers.
Kayleigh Scott
Property Manager
Kayleigh comes from a legal background where she studied law in South Africa. She takes pride in being able to offer experience in fair and honest business practices with a high level of care.

Kayleigh has a keen interest in property and in particular, the management of rental properties. Her goals are to grow as part of the Propertyscouts team and provide her clients with the best service possible.
Aletta Dymand
Property Manager
Aletta brings experience to the team from her past roles in office management, project management and property management. She has accumulated various admin skills and software knowledge, which will contribute to her new role as a property manager with Propertyscouts New Plymouth.

She has a strong focus on client and tenant relationships and is passionate about looking after their properties. She's excited to join the team, continue growing within the role and take on more responsibility.
Pat Davison
Property Manager
Pat has lived in the region for the last 30 years and calls herself a local. Over that period, she has worked in office administration roles, working with one company for nearly 20 years. She decided it was time for a new challenge when a property manager role came available at Propertyscouts New Plymouth.