A Landlord's Guide to Methamphetamine ("Meth") in Rental Properties
Meth contamination in rental properties has become a huge issue throughout New Zealand and properties that are heavily contaminated are considered to be unsafe to live in.
Contamination can occur from either meth manufacture at the property (generally resulting in severe contamination) or one or more of the occupants using meth inside the property.
There have been cases of tenants being able to:
End their tenancy
Get a refund of all the rent they have paid
Receive compensation for contaminated clothing and furniture where a rental property has been found to be contaminated
The Head Adjudicator of the Tenancy Tribunal recommends testing between all tenancies. Doing so helps to make it clear to tenants that the property is safe and clear from meth contamination. Not only that but if the property tests positive at the end of a tenancy, the tenants can be held responsible for the damage. It's also likely that testing for methamphetamine between tenancies is required to unlock the meth cover in your insurance policy.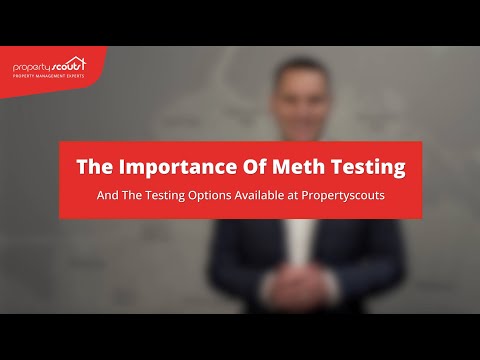 Should you get your brand new property meth tested?
Testing for meth before and after tenancies can protect you, the Landlord, from having to fork out tens of thousands of dollars. We've summarised the three key reasons to test your property for meth (even if it's a new build).
Learn more...