Welcome to Propertyscouts Exclusive, where our dedicated team of professionals is passionate about hassle-free property management. With extensive local knowledge and expertise, we handle everything from marketing your property to addressing tenant concerns. You can rely on us to handle everything while you focus on your other priorities. Let's work together to achieve your property goals.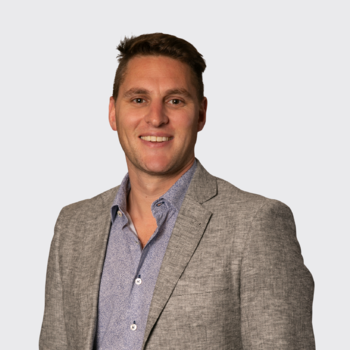 Ryan Weir brought investment property at the age of 19, in his hometown of Dunedin. Ryan spent 10 years in the financial industry, covering many relationship management roles. In 2013, Ryan founded an Auckland property management company and successfully sold the business in 2020.

Ryan is now a managing Director of Propertyscouts NZ and the owner of Propertyscouts Exclusive. As a landlord himself, he understands the issues and what's most important to many property owners.

Ryan loves travelling and has an eye for improving property to enhance returns.
Tony Mitchell
Property Manager
Tony is an experienced business professional having worked as a CEO and Chair of the board for corporate and not-for-profit organisations at a national and international level. Former organisations that Tony has worked for include The New Zealand Shareholders Association, The New Zealand Marketing Association, Nielsen NZ & Europe, New Zealand Institute of Chartered Accountants.

Aside from his professional accomplishments, Tony is an avid cycling enthusiast who sits on the UCI Board – the global governing body for cycling. He also serves as the Chair of New Zealand's Men's Health Trust and is the proud owner of 14 bicycles.

Outside of work and cycling, Tony is a family man with five children who keep him busy with their sports and other activities. He holds a Bachelor of Management Studies, with a focus on Management and Marketing, from the University of Waikato.
Roberta Zhao
Office Manager
Having a Bachelor of Business degree from UNITEC, Roberta has been now living in New Zealand for more than 18 years. With the passion of property, Roberta has been working in the real estate industry since 2000.

The experience she aquired through her various positions enabled her to adapt herself quickly to work in property management company which involves interactions with administration, property management and people.

She has been serving the company in support of property managers and always committing to deliver a top quality service to their owners, tenants, and tradespeople.